Quality Inn Mint is a smart business hotel, with a combination of fully serviced apartments and rooms. Quality Inn Mint is a part of Choice Hotels International.Choice Hotels International (NYSE: CHH) is one of the largest and most successful lodging companies in the world. Choice currently have more than 6,300 hotels, representing more than 500,000 rooms, in more than 35 countries and territories.
Quality Inn Mint is strategically located in the heart of the Pune city with a close proximity to the station, airport, renowned hospitals and commercial activities.
Standing tall in a quaint lane, off the main road, we welcome you to our vibrant & dramatic atrium space which is designed to uplift your spirits & calm your senses. We take pride in offering our guests the largest room space, which is designed on different themes such as Thai, Indian and Contemporary. Our banquets and multi cuisine restaurant provide a great ambience for events and a relaxed meal.
A Home away from home – For a short/long stay, Quality Inn Mint offers you its fully serviced – well equipped apartments for those who seek the comforts & luxury of a home. For Business or Leisure, we at Quality Inn Mint assure you of a comfortable & memorable stay.
There is no love sincerer than the love of food
– George Bernard Shaw
1. Great Ambience with delicious food
The luxury against which all others are measured
1. Decorated room, proper air condioned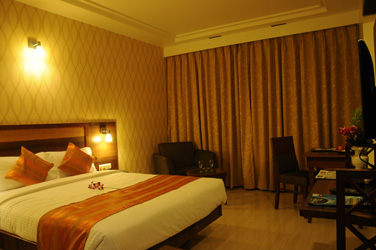 I stayed at this hotel twice. some of my acquaintances too have stayed here in the past this is the hotel which holds its reputation of luxury hotel in pune quite well.it scores good on all the department. The rooms are precious big in size loved the concept of 1BHK appartments. well maintained with all the facilities in room The staff is unfailingly courteous. The great advantage of hotel is located in heart of city... I would surely recommend it to anyone who is looking for a genuinely comfortable, no- nonsense hotel in the city center.
Always had a great experience at hotel mint, the staff is courteous and very helpful.. Facilities and amenities are superb. Would always recommend it to visitors. Overall it's a great hotel to stay Even the conference rooms are very well arranged
Erik Johnson Authentic Jersey